FoodLoose shopSupporting our local community Read More…Cookstoves in KenyaSupporting and educating global communitiesRead More…Little FootstepsHelping local communityRead More…Kenya fights COVID-19Helping global communitiesRead More…
Previous
Next
About Us
Our Vision
Global Footsteps is a local charity with a broad vision, we envision a healthy and peaceful world where people and the planet itself are cared for.
Our overall objectives are to focus on sustainability and education to promote prosperity while protecting the planet for future generations. The desired result is a state of society where living conditions and resources are used to continue to meet human needs without undermining the integrity and stability of the natural system.
Our Mission
As an educational charity, our aim is to help to raise awareness and encourage sustainable ways of living at community level, whether via our local Cheltenham projects including our FoodLoose zero-waste shop or through our charity projects with our partners overseas (currently Kisumu, Kenya) which can include supporting vulnerable communities to build their own sustainable businesses.
Our mission is fulfilled by building and supporting partnerships, linking with other environmental groups, with twin towns, community groups and racial justice groups. We can influence and learn from all these groups, sharing our values relating to sustainable living and to diversity and equality, and actively taking part in a global community.
Our Main Location
Directions from the High Street
Starting from WHSmith, walk up Portland Street towards Turtle Bay. Keeping walking, cross the zebra crossing and carry on walking down Portland Street. FoodLoose is on the left in the Global Footsteps Building.
Directions from Portland Car Park
Exit the car park onto Portland Street. Turn towards town and cross over the ring road at the light. FoodLoose is the second shop on the right!
Our History
The Global Footsteps charity was founded in 1985 as the Rendezvous Society with the aims of educating and helping local communities to engage with people of other backgrounds to promote mutual understanding between them. This was achieved by a series of cultural exchanges mainly between young people (18-25 year olds) travelling to and from the 'host' countries. This extended into language lessons, workshops and international projects such as the Cookstove project.
As the charity continues to grow and evolve, the concepts of education, sustainability and mutual understanding remain and therefore it seemed a natural step to found the FoodLoose initiative in 2018, a shop which allows its customers to bring containers to refill of essential household goods therefore cutting out the need for customers to receive wasteful packaging and reduce plastic use overall. We are delighted to say we became 35 years old in October 2020. We couldn't celebrate it because of COVID. 
Successful projects
We are proud of our achievements, which have not only taken place locally in our FoodLoose zero-waste shop, and our children's' group Little Footsteps located in the quakers friends house, but also abroad.
Our historical international projects include the original Cookstove Project, and we are still taking donations for our Urgent COVID-19 campaign which continue to filter in to follow up with those we have already supported.
We have upcoming projects, such as our agricultural project and an updated version of our cookstove project we are calling the briquette project. Both projects progress will depend on how quickly COVID pandemic is tackled. The briquettes project did start and the Aniga Women Initiative started making and using briquettes cookstoves, but the project was stalled because of COVID restrictions. 
Contact us
We also welcome your suggestions, comments and any stories you have for us, so please do not hesitate to get in contact with us.
Find us – Follow us – Ask us

Phone-alt


Envelope


Facebook


Twitter


Instagram

Get involved
If you would like to get more deeply involved in our cause, please contact us via the details above- we are always looking for volunteers and duties can range from refilling jars, serving our customers, and helping with events and marketing projects.
Why not follow our news and interesting information either by subscribing to our digital newsletter or via your preferred social network, just click on the symbols below and click 'like' or 'follow'.
Annual Report 2021
Click to Download
Meet the team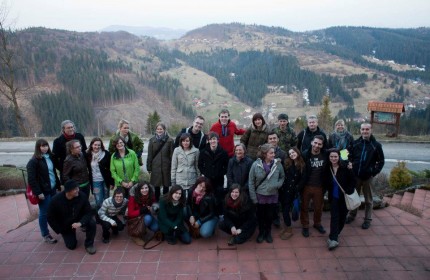 Our charity is run mainly by our passionate and dedicated volunteers that give their free time and expertise to help us to achieve our goals, whether it is donations, events or helping to serve customers in our shop. The day to day decisions of our charity are made by our wonderful trustees, who meet on a quarterly basis.
Robert Grey – chair – bio and photo to follow.
Alison Crane – Trustee – bio and photo to follow.
Roderick Gay – Trustee – bio and photo to follow.
Maggie Williams – Trustee – bio and photo to follow.
See below more information below if you are feeling inspired to join in and how you can get involved.
Join Our Community
Global Footsteps welcomes any individual to join as a member or volunteer.
Download the form that is more likely for you to join us.
Volunteer Application Form
We always need volunteers to help with our charity and if you have some time to spare then you can download the application form here. Volunteers will be entitled to refreshments and discounts in the shop.
Volunteers roles are usually at the FoodLoose shop, but anyone interested in specific roles with the charity can contact us for more information.
Membership Application Form
By becoming a Member of Global Footsteps you will receive first hand updates about our charity work through email and newsletters, can attend talks and meetings plus you will be entitled to discounts both in the shop and room hire. Memberships last one year and full details on categories of membership and costs are on the membership form.
Renewal Application Form
When it is time to renew your membership you can download the form here and use that to confirm renewal and any changes in your personal details.
You can then sign it, bring it to our office or post it to us. Payment can be by cheque or preferably bank transfer to our account. You can also upgrade to Life membership if you have decided a long-term relationship with us.
Contact Global Footsteps

Come and visit us in our coffee shop at 16 Portland St, Cheltenham GL52 2PB
or call us at 01242 577893
or even send us a message at globalfootstep@gmail.com